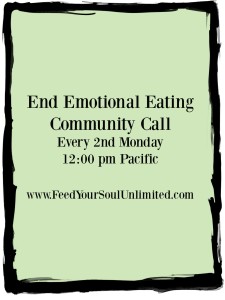 These monthly calls are FREE, packed with information and support to help you out. I promise you will leave the call with something different to do, or with a new way to look at what is going on for you. Want in? Sign up below. This month our topic is:
Self-Love: The Key Ingredient to Everything
Monday February 12, 2018
12:00pm- 12:30pm Pacific
It is hard to feel good about yourself when you are thinking about food, overeating, and your weight? The secret is not more dieting and definitely NOT more self-hatred.
Join Kim McLaughlin on this timely call where we will discover the secret in our Valentine's Day theme call. We will look at how to increase our positive feelings about ourselves. We will see how there is a direct correlation between eating less and caring for yourself.
You'll learn the secret to every challenge you have and how to get it?
3 ways to start loving yourself more NOW.
How to get back on track when you are not in feeling good about yourself and the negativity takes over.
Sign up below and get the log in information for this call, so you can attend LIVE. Don't worry if you cannot come on live, the teleclass is recorded and will be sent out within 24 hours.
Sign up now to get in on this month's call. This is a topic and information that you do not want to miss.
Sign up below NOW!