Most people have an expectation to enjoy the holidays and, sadly, this is not necessarily the outcome for many. In response to the stress of the season, some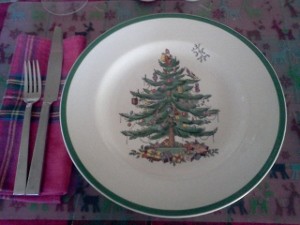 use food to deal with their stress. Here are some tips to thrive over the holiday season without using food to deal with stress:
Pay attention to your spending. Carefully consider if you're buying for the sake of buying or is it actually a gift from the heart.
Spend time with people that you enjoy. There may be family rules or traditions influencing you to spend the holidays with certain people. Consider your time as precious and decide who you would really like to spend it with.
Many people allow themselves to gain weight over the holidays thinking they will lose it in the New Year. Eat yummy food in a mindful manner, so you can be satisfied with less, so you can avoid putting on the pounds. This will lead to less stress and guilt.
Take some time to evaluate and plan what you want to have happen this holiday season. There is a way to be true to you while meeting family and societal obligations. Put yourself in your schedule and take out the activities that no longer serve you. In the end, you can stop stress eating over the holidays by making sure you take care of yourself.
Kim McLaughlin, MA is a Motivational Coach who specializes in working with people who suffer from binge eating and emotional eating. She is a Certified Intuitive Eating Counselor. 
Kim McLaughlin has been identified as writing one of the Top 50 Blogs about Emotional Eating by the Institute on Emotional Eating. Sign up for her free Special Report: Top Strategies to End Binge Eating here or visit her website at www.FeedYourSoulUnlimited.com.