Stop the Overwhelm with Food
 LIVE Question and Answer Teleclass (audio)
Today's call was unique, because it was a question and answer style of Teleclass. We went in the direction you all wanted to go. We looked at my 6 components to your Emotional Eating Solution (only one of the components has to do with food).
The questions today were incredible. Lots of juicy information. Thank you to all who participate. Here are the questions for the day. You need to listen.
Here is what we discussed:
"I eat to the point of pain, before I can stop. What can I do?"
"I let my emotions rule me, so I don't use a positive state of mind to help me."
"I hate what I'm doing to myself. What can I do about this?"
"What is emotional eating?"
++++++++++++++++++++++++++++++++++++++++++++++++++
Click below to hear the call.
+++++++++++++++++++++++++++++++++++++++++++++++++++
Need more support? Here are some blog posts to support you: 
Here is my method identify those pesky negative thoughts: Check out this blog.
Loving Kindness: The Way to End Emotional Eating: Check out this blog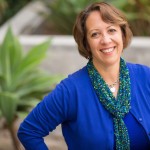 Peace,
Kim
P.S. I invite you to take me up on my offer to talk with me for FREE on a Breakthrough Session. It is a free call with me to look at what is going on with you and get a plan together for YOU. Sign up here.