After blogging and podcasting about journaling as a wellness tool, I started to journal more! I find that when I start to talk about a tool, I tend to use them more myself. 
The technique I spoke about was a favorite journaling tool called Morning Pages.
I learned about this tool years ago through the work of Julia Cameron in her book The Artist Way she describes one of her daily practices called The Morning Pages. 
Here are some basic tenants to the practice:
Write in your journal daily.

Write 3 pages in your journal.

Handwritten journaling, no computer

Write upon waking, in the morning.

Write without stopping: no cross outs, no need for accurate punctuation, just keep the pen moving.
Today, I want to talk about another journaling practice that I love which is more of a creative writing process that I learned from writing retreats that I have taken with Laura Davis. Laura is an extraordinary writer and cowrote the seminal book on childhood sexual abuse called The Courage to Heal.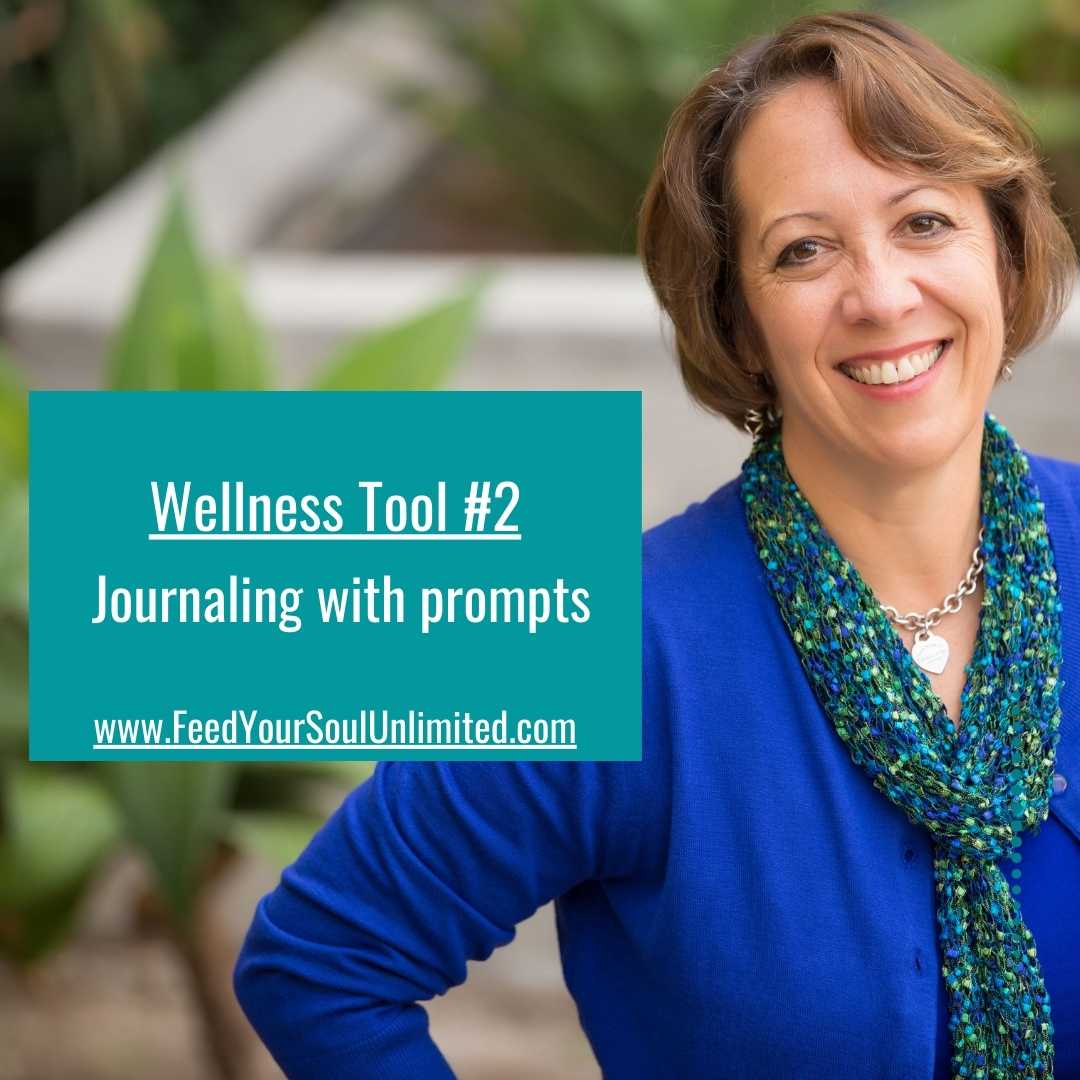 Here are some writing guidelines that I learned from retreats with Laura and from other sources:
Here are some ways to get started:
First, your journal does not have to be pretty.

I have been known to buy very inexpensive spiral bound journals at the local store. I like them because they are spiral bound, and I can turn the pages easily. This is important to me, because I like to write with one page in front of me and these journals fold into one side. I have a harder time journaling on a hard bound journal where the two sides are open.   

Second, keep your inner thinking private.

I make it clear to my family that my journal is private and they do not open it. I want to be able to put out all that I am thinking, and I do not want to have to temper what I say. This is not a journal that I plan to share with others.  

Thirdly, set a really small reasonable period of time to write, 10 minutes, everyone has 10 extra minutes.

Laura Davis introduced me to the 10-minute writing idea. It is a short period of time and you really can express A LOT in that amount of time. She also encouraged us to keep the pen moving and keep writing.   

Lastly, you do not need to share everything you write with friends, spouse or family.

This is your private inner life that does not, necessarily need to be shared.  
One of the greatest gifts I received from my writing retreats with Laura Davis was learning to just write the worst crap ever written. I found that was so freeing and my number one rule when I write in my journal.
I find that writing allows me access to the deeper and positive parts of myself. 
One technique that Laura taught was journaling through answering a question. The idea is you take one question and answer it until nothing else come to you. Then you start a new paragraph and write the question again and answer it until nothing else comes. Then you write the question again and keep writing until nothing else comes to you. 
This pattern of answering the question on different paragraphs took me to a deeper level of myself.
Here are some examples of questions you could use in your journaling:
I feel most free when I…

I am most afraid…

My fears keep me from…

I love myself most when I…

My childhood kitchen was…
This type of journaling is different than others and brings up greater self-awareness, which for me is why I journal. 
Once I got over the idea that my writing had to be written with others in mind, I felt freer to just write and explore what was inside of me. I encourage you to try this style of journaling and see what it does for you. 
Kim McLaughlin, MA is a Counselor, Speaker, Podcaster and Inspirational Coach who specializes in working with people who suffer from binge eating and emotional eating. She is a Certified Intuitive Eating Counselor. She is the author of the book Feed Your Soul Nourish Your Life! A Six Step System to Peace with Food and the Amazon #1 Best Selling book Discovery Your Inspiration. 
You can find Kim on her podcast Feed Your Soul with Kim and you can find it on all podcast platforms. 
Determine if you are an Emotional Eater by signing up for the free Am I an Emotional Eater Quiz at https://kimmclaughlin.influencersoft.com/FYSU-EE