Read the #1 Amazon Best Seller  Book in 2 Categories
Real Stories by REAL People to INSPIRE and IGNITE your Soul.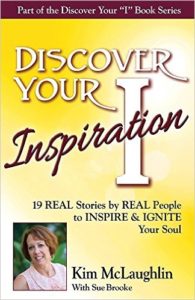 Kim McLaughlin is a psychotherapist and motivational coach who works with people who struggle with emotional eating.
In her first book she tells her personal story of dieting, weight loss and weight gain. She will give you inspiration to end the dieting cycle as well as tools and techniques to put food in it's proper place as nourishment.
You can get a signed copy for $15 (shipping and tax included).