Feed Your Soul with Kim Podcast Guest Application
I am excited you are considering being a guest on my podcast.
First, I would recommend you listen to a few shows of the Feed Your Soul with Kim Podcast to hear what we are all about. We talk about all things related to ending emotional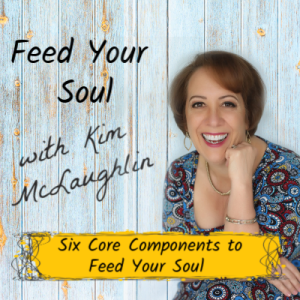 eating. We look at the various ways the six core components of emotional eating show up in our lives:
Physical
Emotional
Mental
Lifestyle
Mindfulness
Self-Love
Second, look around on this website and explore some of Kim's blogs to see what she talks about.
Third, use the form below. Please fill it out completely, so we can get started quicker. After we have received your application, we will review it to see if your topic matches with what our audience is looking for. We will get in touch with you as soon as possible to let you know what we have decided. We generally schedule interviews in advance of the air date. If we find your information will be a good fit for our audience, we will need a head shot.
Lastly, thank you for considering being a guest on Kim's Podcast.