These monthly End Emotional Eating calls are FREE, quick, packed with information and support to help you out. I promise you will leave the call with something different to do, or with a new way to look at what is going on for you. This month our topic is:
Secrets to Summer Success: Ending the Overwhelm with Food and Body Image
Are you concerned about how your legs look in shorts or a bathing suit?
Do you feel concerned about how you can handle food on a vacation?
Does the summer bring out some feelings of overwhelm?
It is the start of summer and the time for vacations, parties, and summer clothing (swim suits!!!). This time of year can be a little scary given the opportunity to bare your arms, legs and body in more revealing clothing. It can also be the time for fear of food and how to handle vacations, BBQ's, and all the yummy (sweet?) foods coming your way. Let's put the fear away and get into the swing of summer in a positive way.
Join me on this call as we will discuss:
The three ways you can feel better about your body now (no matter what your size).
My top Summer Strategy to help you manage food on vacation without feeling bad about yourself.
The number one way to have a summer where you do not feel obsessed with food.
++++++++++++++++++++++++++++++++++++++++++++++++++
Click below to hear the call.
https://drive.google.com/open?id=0BymVWnk4GDwfT2NiWDlUZmRXN0E
+++++++++++++++++++++++++++++++++++++++++++++++++++
Need more support? Here are some blog posts to support you: 
End Emotional Eating: Love Your Body Now: Check out this blog.
Loving Kindness: The Way to End Emotional Eating: Check out this blog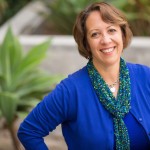 Peace,
Kim
P.S. I invite you to take me up on my offer to talk with me for FREE on a Breakthrough Session. It is a free call with me to look at what is going on with you and get a plan together for YOU. Sign up here.