These monthly End Emotional Eating calls are FREE, quick, packed with information and support to help you out. I promise you will leave the call with something different to do, or with a new way to look at what is going on for you. This month our topic is:
How Low Self-Esteem is Related to Weight Gain 
Do you feel bad about how you look?
Do you feel concerned about your weight?
Feel like you cannot stop eating?
Let's look at self-esteem. Do you know how important it is?  Self Esteem influences when you eat, how much you eat and why you eat. Getting a handle on self-esteem is a key and one of my 6 components to your Emotional Eating Solution (only one of the components has to do with food).
Let's spend some time looking at the importance of good self-esteem and what you can do about it.  Join me on this call as we will discuss:
What is self-esteem?
How does self-esteem influence weight gain?
Learn 3 strategies to increase self-esteem NOW.
++++++++++++++++++++++++++++++++++++++++++++++++++
Click below to hear the call.
+++++++++++++++++++++++++++++++++++++++++++++++++++
Need more support? Here are some blog posts to support you: 
Here is my method identify those pesky negative thoughts: Check out this blog.
Loving Kindness: The Way to End Emotional Eating: Check out this blog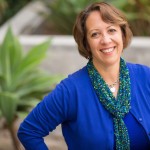 Peace,
Kim
P.S. I invite you to take me up on my offer to talk with me for FREE on a Breakthrough Session. It is a free call with me to look at what is going on with you and get a plan together for YOU. Sign up here.