These monthly calls are FREE, packed with information and support to help you out. I promise you will leave the call with something different to do, or with a new way to look at what is going on for you. This month our topic is:
How to Manage the Holidays AND Food Easily
The holiday season is HERE. It is not a day focused on food, but a whole season. Let's get on the front end of the holidays and make some decisions about how we will approach situations that can be tough to manage. Yes, there is a way to manage the holidays with ease! We are not talking dieting, we are talking practical methods to approach food, emotions, family, and the holidays.
Food is one of 6 components of your Emotional Eating Solution– the other 5 have nothing to do with food. Another one of the 6 components is Lifestyle, which encompasses families and the holidays themselves. We will be talking about these two components (Lifestyle and Emotions) for your Emotional Eating Solution in this call.
Join me on this call as we discuss your questions about food and the holidays:
What is the one important thing to do this holiday season.
How do I handle the holidays differently?
How can you end the powerless feeling you have around food and the holidays?
Let's ring in this season right and have a different perspective and approach to food!
++++++++++++++++++++++++++++++++++++++++++++++++++
Click below to hear the call.
+++++++++++++++++++++++++++++++++++++++++++++++++++
Need more support?
I made a strong recommendation that those of you who listened to this call today, sign up for a FREE Breakthrough Session with me. Many of you have taken me up on this and you have told me how valuable it is. If you are still struggling there is no reason for the struggle to continue. Let's talk and see what is up for you and what direction YOU should go in. This is your time for some clarity. Here is the link to sign up: https://feedyoursoulunlimited.com/free-breakthrough-session/
Along with the breakthrough session, here are some blog posts to support you: 
A Guide to Thriving over the Holiday: Check out this blog.
Concerned about Holiday Stress Eating?: Check out this blog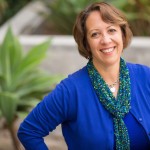 Peace,
Kim
P.S. I invite you to take me up on my offer to talk with me for FREE on a Breakthrough Session. It is a free call with me to look at what is going on with you and get a plan together for YOU. Sign up here.