True confession: I am an extrovert. I get my energy from being with others. I know many others who are not like me and are introverts and need time alone. Whether you are an introvert or an extrovert, there is a need for community. 
The Merriam-Webster Dictionary has a few definitions of community: 
People with common interests.

Group of people with a common characteristic.

People with a common history.

People in a common location.

Social Activities where we have fellowship. 
Basically, people with something in common and who want to join together for a common reason.
Community and the Pandemic
The idea of community has expanded especially over the time of the pandemic. 
We were told to stay home, but what about community? 
How do we gather? 
It became tough to go out and even tougher to find places to go out to. 
As an extrovert, I found the isolation not as bad as I had thought. It gave me time to be quiet and introspective. My introverted friends were in heaven with the time alone. 
My gym started with posted workouts we could do at home alone. I was not too drawn to that. I go to the gym for the companionship/community and mostly motivation. To say I was excited when my gym decided to get us a physical workout in a safe way is an understatement. 
We had workouts in the rainy weather, in the cold mornings. 
We had meet ups in the park to do park workouts. 
We distanced at the gym and lots of other creative ways to workout in community. I found I needed my community. I cried when there were rumblings in our area that we would be on lock down again. I did not know how I could handle not being able to go to a workout. 
Everyone has stories showing the strong pull we have towards being in community.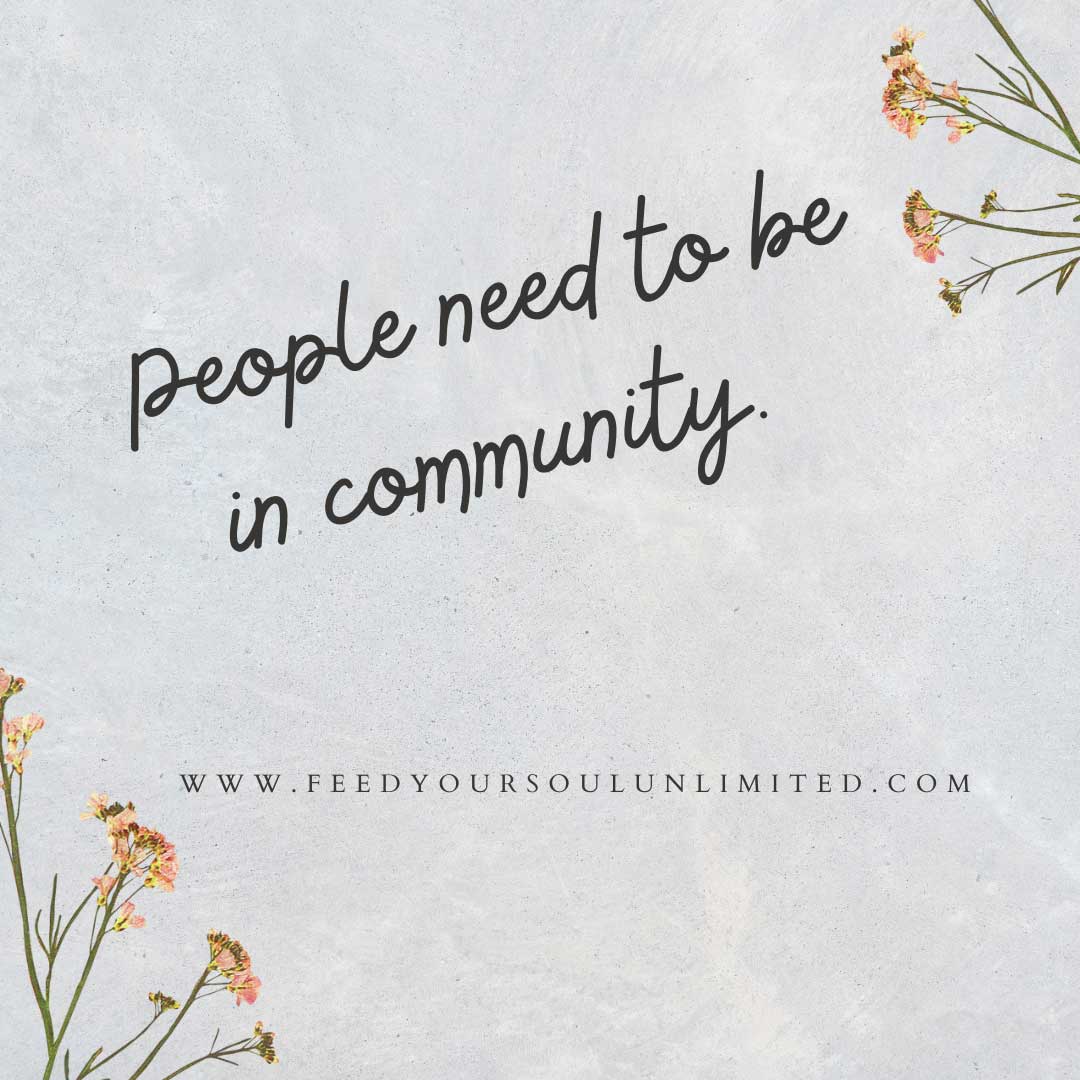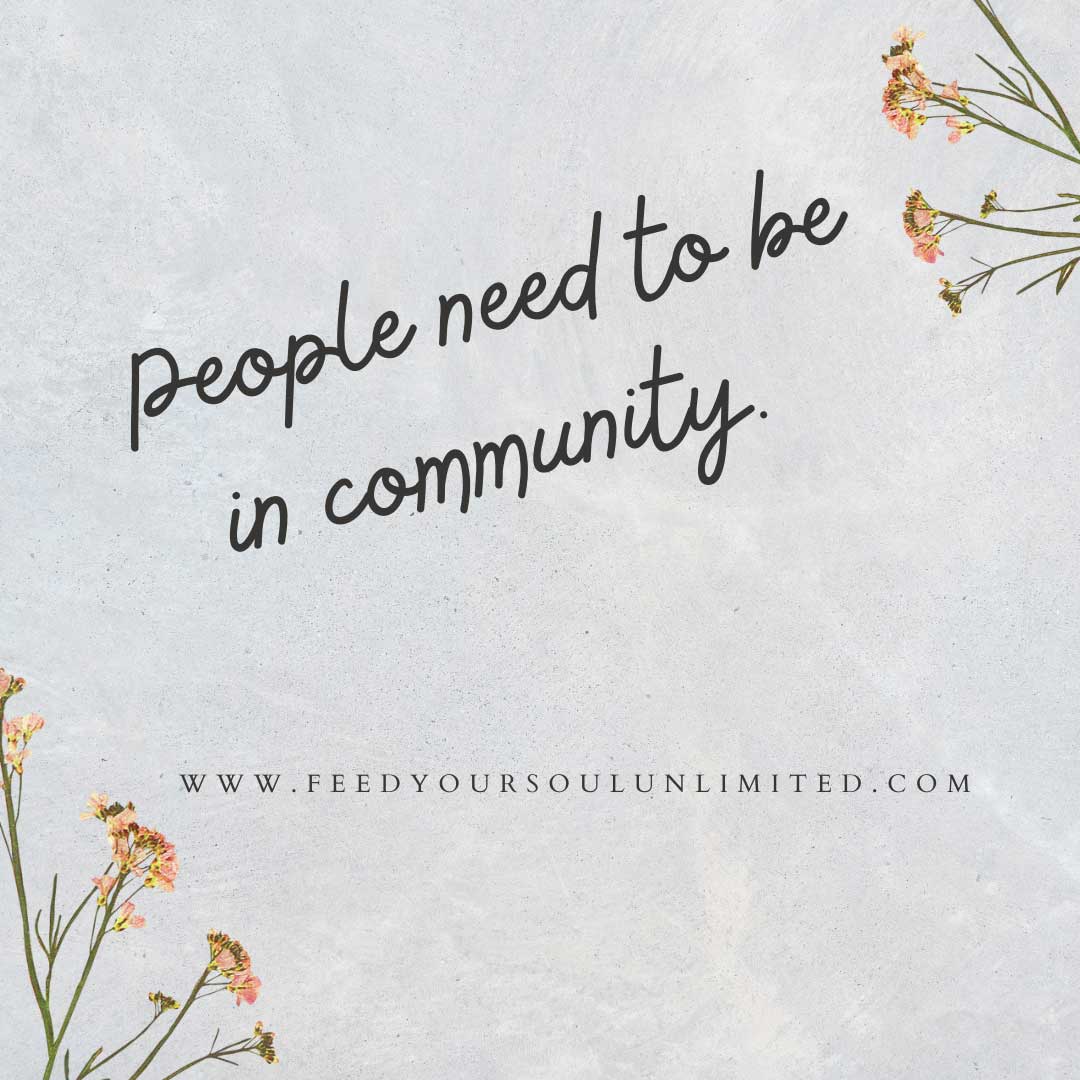 To be in community, we try to find: 
People with a commonality to us.  

People who will like us. 
Why do people join in community?
To share new ideas, insights, suggestions, and lessons they've learned. 

Brainstorm new ideas based on different information. 

Ask and answer questions. 

Collaborate, interact, and have conversations.  

Learn from new people to the group/community. 

Learn from people's successes and failures.

Get an idea or an answer. 

Feel supported. To tell our story to others who can appreciate what we have been through. Talk to people who can empathize with what we have been through. 
Virtual vs In Person Community
Before the pandemic there were wonderings if we can be in real relationships when we are virtual. I think the pandemic showed we can be in community virtually and it can be satisfying. 
Virtually you can target your areas of interest to find others like you.

The other value to virtual you can find others at times that fit with your lifestyle. 

In person there is the win of the physical connection. 
Overall, there are so many wins from being in community (virtual or in person).
You get to determine your level of commitment and the more you are committed the more you can get back. 

You meet new friends. 

You learn new skills and get new ideas. 

You get the support of the group.

You join with like-minded people who are interested in the same things. 

You get to speak up and be heard without judgment. 

You contribute to the betterment of all. 

Increase self-esteem- we are meant to be in community, in collaboration with others. 

Can help you with difficult situations.  
When it comes to intuitive eating, we need a community.
In regular community there is a focus on weight loss, diet talk and fat shaming. With intuitive eating, we are looking for community focused on food peace and weight peace.  
I invite you to look at a community that supports eating intuitively, no focus on weight loss, no focus on the numbers on the scale and no focus on fat shaming. It is critical to be in a community that looks at you as a person not what you ate earlier. You need a place where like-minded people support you for you. 
How are you going to join in community?
I invite you to a few ways to get that support:
Like the

Feed Your Soul Community Facebook Group

page. It is a free group of like-minded people who are focused on freedom with food. 

Sign up for

Emotional Eating Solutions

where we have added a community component. You get to talk with others who are looking at food differently and feel that sense of community that we crave.

Listen to my

Feed Your Soul with Kim

podcast for community inspiration.