The holidays are a time where lots of hungers surface. I tell my clients that the time to start eating is when we're experiencing physical hunger. This kind of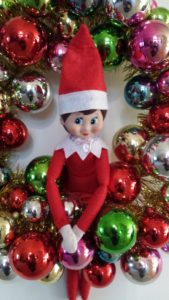 hunger is where we feel physical sensations that lead us to need to eat. Other kinds of hungers that show up for us can be head hunger, heart hunger, and mouth hunger.  These hungers are not the hungers that should trigger us to eat. These hungers often arise from what is going on around us like: family conflict, work problems, loneliness, boredom, sadness, or discomfort in a new setting. The holidays are not always the joyous time the media makes them out to be.
I have a quick plan of action to help you manage this holiday season:
Keep active and do what you like to do.
Keep to your regular routine as much as possible (especially around eating, exercise, and sleeping).
Stay organized.
Set realistic expectations.
Monitor how much money you spend and keep to whatever budget you set.
Remember lastly, your presence is your present in all situations. Expectations of buying things, spending a lot of money and being places can get out of hand and lead to uncomfortable feelings. Consider what you need this holiday and do that.
Kim McLaughlin, MA is a Counselor and Motivational Coach who specializes in working with people who suffer from binge eating and emotional eating. She is a Certified Intuitive Eating Counselor. She is the author of the Amazon #1 Best Selling book Discovery Your Inspiration.
Kim McLaughlin has been identified as writing one of the Top 50 Blogs about Emotional Eating by the Institute on Emotional Eating. Sign up for her free Special Report: Top Strategies to End Emotional Eating here or visit her website at www.FeedYourSoulUnlimited.com.